Classes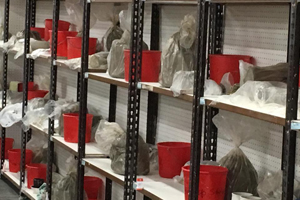 The goal of our classes is to give you an introduction to pottery. We want you to learn what it takes to throw a pot, but it's just as important to us that you have a good experience.
We have a spacious and well-lit classroom. You will have your own shelf on which to store your tools and work. We provide the tools, buckets, and towels you need for the class. We also have open studio time during our office hours so you can come in and practice what you learned in your class.
The following is a list of the classes and activities we offer.
While we don't do specialty classes, workshops, or childrens classes, many local art centers do. We have provided the links below to help you find the what's available.
---
If you are looking to expand your skills beyond the basics and don't find anything at Fired Up Studios that fits your scheudle, there are several Metro Area Art Centers that offer advanced instruction. We encourage you to check out what they have to offer.
---

If you are just looking to get more practice, we encourage you to check out our Studio Memberships as a way to keep working without instruction.